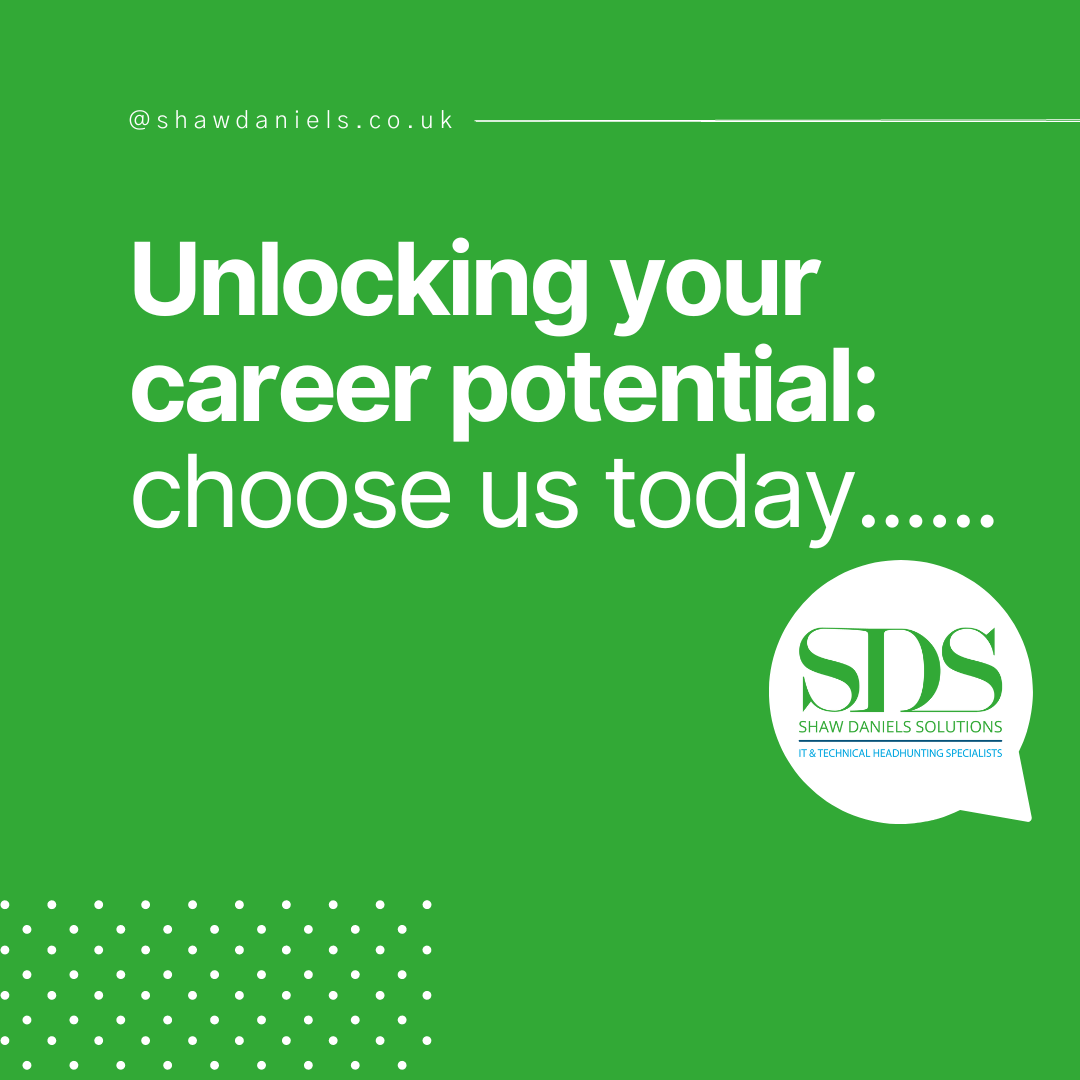 Looking for that next career move? Finding the process of job hunting daunting? Not receiving feedback from job applications?
For anyone that is new to the job search process, here at SDS, we serve as a bridge between businesses searching for top talent and candidates seeking employment. We serve a crucial role in the hiring process, offering many benefits to both businesses and candidates.
For businesses, SDS bring significant value to the hiring process. Firstly, offering access to a vast pool of qualified talent. Being experts in identifying and vetting potential candidates and having a network of highly skilled professionals at our disposal. This allows our clients to save time and resources in the search for top talent.
Furthermore, we offer expertise in the hiring process, from tailoring job descriptions to conducting initial interview screening and negotiating salaries for both parties. Our consultants have a deep understanding of the industry and can tailor their recruitment approach to meet the specific needs of a business. This ensures that our clients find the right fit for their organisation, minimising the risk of hiring the wrong candidate.
We also offer significant benefits to candidates seeking employment. Firstly, we can provide access to job opportunities that may not be readily available. SDS have established relationships with our clients, giving candidates an advantage to job opportunities that they may not be aware of.
We can also offer personalised support to each candidate, taking into consideration your unique skills, experience, and career goals. This helps you identify job opportunities that align with your career aspirations. Our expertise can also you identify your strengths and weaknesses, so we can present you in the best possible light to our clients.
Furthermore, we provide support in the job search process, from CV guidance to interview preparation. We will offer coaching and advice to candidates, providing feedback to assist you in securing your desired job.
To summarise, we want to help you in your career search so check out our live vacancies today!!!