---
Client & Candidate Testimonials
---
CLIENT & CANDIDATE TESTIMONIALS
IT Project Manager
Information Technology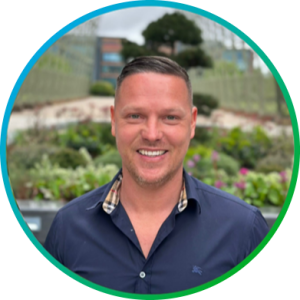 I highly recommend Daniel to anyone seeking a recruiter who goes above and beyond to ensure a positive job search experience. He is not just a recruiter but a true partner in your career journey.
Daniel has an in-depth knowledge of the industry and an extensive network of contacts. They were able to connect me with several opportunities that closely matched my skills and career aspirations. Their ability to identify the right fit for both the candidate and the company is truly commendable.
Agile Lead
Infrastructure technology and applications outsourcing services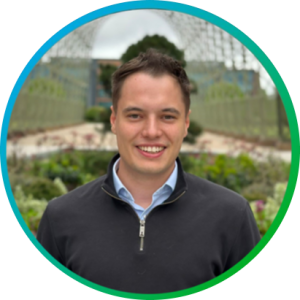 'Luke helped me secure my latest contract.
Working with Luke was a pleasure: the comms were clear and accurate, and he dealt with all the (many) questions I had throughout the hiring process, and his stakeholder management skills were very impressive.
I wholeheartedly recommend working with Luke, and I look forward to collaborating with him again in the future'

AV Technician/Live Sound Engineer
IT Services

Liam was great throughout the entire hiring process.  Attentive, professional and a pleasure to communicate with.  Thanks so much!

IT Support Engineer
IT Services

Luke has been really helpful and has always been there whenever i've needed him. From finding a job to securing a role, Luke and his team have given immense support to me and my company, I am ever so grateful for this help. I will 100% recommend Shaw Daniels Solutions to anyone looking for a new role!

Senior Data Solutions Architect
Consultancy

I am expressing my highest recommendation for Luke, who provided an exceptional and personalised service during my recent job search. I was thoroughly impressed with Luke's professionalism, dedication, and commitment to helping me find the perfect job opportunity.
From our initial contact, Luke demonstrated a deep understanding of my career goals and aspirations. Their ability to listen attentively and ask insightful questions showcased their genuine interest in finding a role that would align with my skills and preferences. This personalised approach made me feel valued as a candidate and ensured that the opportunities presented were both relevant and appealing.
Luke's communication throughout the process was nothing short of outstanding. They kept me informed at every stage, providing timely updates and feedback from prospective employers. I never felt left in the dark or uncertain about the status of my applications, which significantly reduced the stress often associated with job hunting.
Furthermore, Luke went above and beyond by offering valuable insights and advice. Their knowledge of the industry and market trends was evident in the guidance they provided, helping me navigate interviews and negotiations with confidence. This guidance played a crucial role in my successful placement in my new role.
In addition to his professionalism, I greatly appreciated Luke's friendly and approachable demeanour. They fostered a comfortable and collaborative atmosphere, making it easy to discuss concerns, ask questions, and share thoughts openly. This positive rapport enhanced the overall experience and reinforced my trust in their abilities.
In conclusion, I wholeheartedly recommend Luke to any individual seeking a dedicated and skilled recruiter who genuinely cares about their clients' success. Their personalised service, effective communication, and industry expertise make them an invaluable asset to anyone navigating the job market. I am truly grateful for Luke's assistance and am confident that they will continue to make a positive impact on the careers of many others.

Network and Infrastructure Manager
IT Services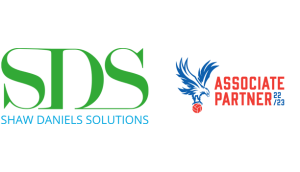 Elise approached me to discuss a new role which I've now accepted and throughout the whole process she's been fantastic. She's got excellent interpersonal skills, has a deep understanding of technology and a great way of communicating with people.
I can't recommend her highly enough.
Executive Assistant
Management Consulting
I have been working with Shaw Daniels for a number of years now. They have always been able to find us good candidates, even in markets they don't currently operate in. Over the years, I have personally developed a great relationship with Jack who is always responsive and also open about how things are in the market. I would highly recommend them to others.
Network Engineer
IT Services

Deah worked with me during my recruitment into my new role. She was brilliant in every stage of the process. She worked dilligently and efficiently and ensured I was kept informed every step of the way. I felt like I had an ally. She provided me with all the information I needed to be succesfull. She gave me the confidence to successfully navigate the process and her support was excellent.
Field Services Engineer
IT Services

Liam contacted me via Linked In and was on the ball from the start.  Very professional and made the whole process very easy.  Have now secured a position I would never have gone for and can recommend Liam without hesitation.
Senior Manager Information Security Policies & Controls
IT Services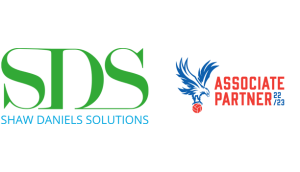 Luke is definitely among the top recruiters I've had the privilege of collaborating with. He connected me with a job that was an excellent match for my abilities and career goals. Luke possesses a talent for identifying suitable candidates for a role. He conducts himself in a professional manner, responds promptly, and keeps me informed throughout the entire interview process. I enthusiastically endorse Luke and would not hesitate to enlist his assistance again in the future.
IT Asset Manager
IT Services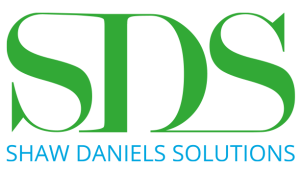 Luke has been key to securing me a position in a great company. He has been very supportive and helped a lot during the process. Very professional work.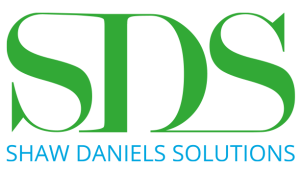 Very supportive and impressive person that helped me with my job application!
IT Support Specialist
IT Services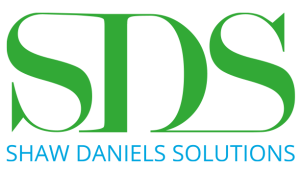 ON LinkedIn, Liam contacted me about a job opportunity.  He is among the best recruiting consultants I have ever encountered.  Extremely talented, never missed a call for a follow-up and a true pleasure to deal with!
Security Architect
IT Services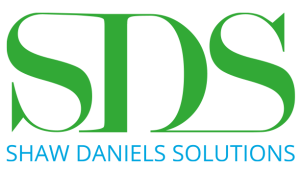 Luke was a key part on the selection process I faced with an amazing company. He was really compromised during all the process and helped me to achieve the goal. I absolutely recommend to use his professional skills if you want to be success.
Desktop Support Engineer
IT Services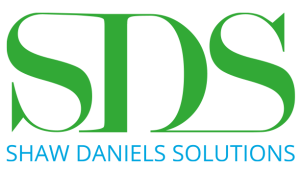 Liam helped me get a job near my home in Croydon.  He was always there helping out answering my questions and chasing the company.  He was super helpful.  Thanks Liam.
Software Developer
IT Services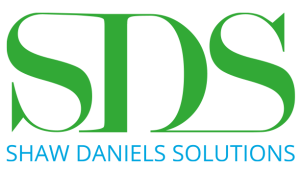 Liam helped me to get a Java Developer position.  Very proactive person, whenever I needed help or just had questions Liam was always ready to help.
ICT Apprentice Technician
Education Industry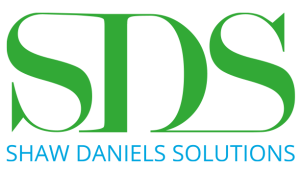 Luke was a major part in helping me find a job.  He kept updating me whenever it was needed.  I would definitely recommend Luke to someone looking for a job.
Senior DevOps Engineer
Information Technology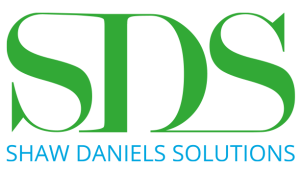 Recently worked with Dan who reached out with a couple of new opportunities. Great guy and very informative.
Senior Infrastructure Engineer
Information Technology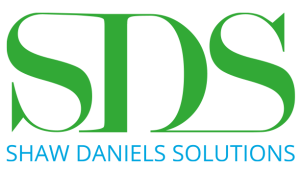 Dan has been absolutely fantastic in finding me a new job. The job is what I want to be doing and with pay to match.
Dan is very professional in what he does and has been communicating with me throughout the interview process.
Thanks Dan.
Senior Software Engineer
Information Technology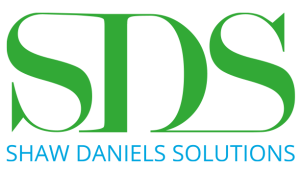 Daniel definitely knows what he's doing when it comes to making the process of applying, interviewing and onboarding for a new role, as easy, stress-free and streamlined as possible. He reached out to me via LinkedIn, we immediately discussed what I was looking for to ensure we don't waste time talking about something I'm not interested in, after which he streamlined the entire process from application to onboarding in my new role.
IT Support Specialist
Information Technology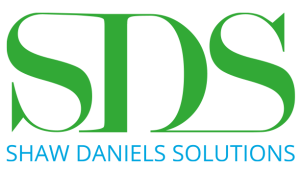 Having worked with Daniel during the recruitment process was an absolute delight. He was quick and clear in his communications and I knew what I was in for from beginning to end. Any questions and concerns that I had were promptly answered. To this day I'm happy with the position I got and the agreement that we came to. I would definitely recommend working with him.
Network Architect
Information Technology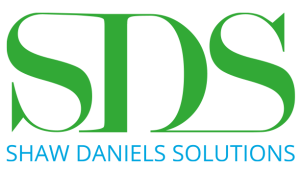 It's rare that you come across standout talent like Daniel, He is without doubt the most flexible and engaging recruitment consultant.
The success achieved in his job required extensive knowledge and dedication. He is a a credible person and I will always hold him in the highest esteem.
Infrastructure Technical Architect
Defence Technology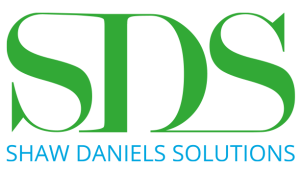 Daniel has been absolutely amazing throughout the whole recruitment process! I have never met such a professional and dedicated recruitment person. I cannot thank you enough for you full support, for believing in me and for helping me start a new chapter of my professional career. Daniel, you are brilliant at what you do.
IT Professional
Information Technology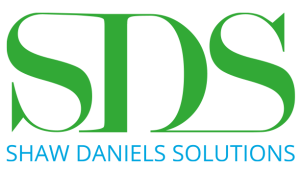 He's got the skills, grit and persistence to make things happen. I feel Daniel has a good eye for matching skillsets with roles, making it a win-win for all parties.
Senior Network Engineer
Reinsurance and Risk Management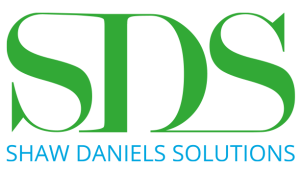 I would have no hesitation in recommending Dan to anyone. He is professional, hard working and kept me informed throughout the entire process. Dan's service was second to none and he helped me secured a great role at a fantastic company. Thank you!
IT Support Engineer
Information Technology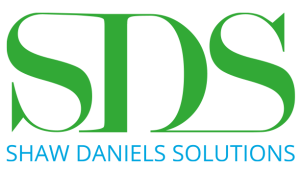 Extremely reliable. Kept me informed throughout the entire process. Daniel is a great guy to have by your side when job hunting.
Network Consultant
Telecommunications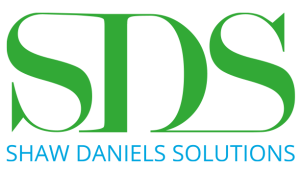 Daniel was very professional in his approach and understood exactly what my requirements were in finding a new role. I was updated every step of the way and always felt Daniel went out of his way to make sure I was happy with the offer. It was a pleasure to deal with such a thorough professional – highly recommended.
Well done Dan.
Daniel is friendly and helpful! He has helped me find a role in an amazing company, which is a perfect fit for me. He helped me through the whole process, and kept me in the loop without having to worry or chase about any of the details. I found Daniel's approach extremely flexible and adaptable, he did not insist on one form of communication and quickly adapted to my preferred way of communicating. A professional service with a personal touch. All the best, Dan
Senior Software Developer
IT
Daniel constantly amazed me with his industry insight and brilliant ways to helping people. He is extremely enthusiastic about his work which is infectious. He is very thorough in everything he does and can be depended upon to get the job done. Daniel makes the impossible possible. Definitely worth recommending.
IT Project Manager
Project Management
Jack recently approached me about a job opportunity that he thought would suit, he had clearly taken time to appreciate my experience as the job was indeed just what I was looking for. The whole approach and subsequent process was smooth and problem free; he kept me up to date with feedback from the potential employer and ensured that I was fully briefed going into interviews. The result was a successful new position for me which is going really well, Jack also took time to check in with me once I'd started!
Head of PMO
Information Technology
Thanks to Daniel's ability to find the right people for the right role I was able to build a successful team from scratch with no problems or pain – from helping to build the job description, through shifting and interview process and into employment offers everything was straightforward.
Candidate
Software Engineer
Daniel provided me with two fantastic Software Engineering opportunities, of which one fit me perfectly. A fantastic, transparent recruiter who makes you feel like you're in the loop at each stage of any interview process. You can tell immediately that Daniel is enthusiastic about creating a win for both employers and employees. I will happily leverage Shaw Daniels Solutions in future when looking for a role, and they will be top of my list should I need to expand a team.
Cloud Engineer
Information Technology
Brilliant working with Daniel . Straight forward , understanding and extremely professional while maintaining a level of social interaction with myself throughout the entire hiring process . He Was extremely transparent about the role and kept me in the loop on any updates . Will happily consider going through Daniel again for any future prospective roles ?
Frontend Developer
Information Technology
Daniel provided me with an experience not to forget when helping me find a new role in short time. He went beyond and above to help secure me my new position and was informal and supportive throughout the entire process.
Daniel likes to take care of his clients and is with them every step of the way. If the need ever arises I would not hesitate to go back to him for help.
Cloud Solutions Architect
London
I had a great experience dealing with Daniel and SDS Daniel contacted me after seeing my CV online and although I was not actively looking for work, he understood my situation and that it would take something impressive for me to consider a switch. He has a few things in mind and after 2 weeks I had been offered a new position. All throughout the process Daniel was positive and kept me informed and up to date of all progress, never leaving me waiting. Even on a few days when it meant evening phone calls. It was a pleasure to deal with Daniel, I would happily come to Daniel again if required and highly recommend him to anyone looking for new positions
Desktop Support Engineer
Electrical & Electronic Manufacturing - Berkshire
Jack was very efficient in achieving job roles for candidates. I would highly recommend Jack! Relaxed and cool guy to interact with.
Project Manager
IT Services - London
It's rare to come across such high quality service. Very fortunate to have had Jack finding my CV. His friendly but professional approach and helpful attitude is exceptional. He kept constant communication and support from initial contact to successfully placing me into the role. I was impressed by the fact that Jack genuinely cares about the individuals he speaks to. I highly recommend.
Citrix Engineer
Insurance - London
Jack helped me to get my new job as a Senior IT Specialist for a company in Finance, Very professional and committed. Good recommendation +++.
Wintel Engineer
IT Maintenance - Birmingham
I would highly recommend Jack with his straight to the point attitude and work ethic. Within 2 days of applying for an advertised role I was interviewed and hired. Great work Jack.
System Support Analyst
Insurance - London
The most helpful IT recruitment specialist is the phrase that comes to my mind when I think about Jack. I was grateful for how Jack handled my case, for example, he gave me a direct and quick answer when I asked some questions. I didn't get the salary I wanted but I know Jack tried so I am pleased with him. I recommend Jack if anyone needs an IT recruitment specialist, he is the one.
Service Desk Analyst
IT Services - Berkshire
A very highly talented Recruitment consultant. What I liked the most was how Jack not only provided me with a very brilliant opportunity but also helped with Interview and career tips. A very big Thank You Kindest Regards.
Digital Software Developer
Healthcare - Hampshire
Jack has great communication skills and can be dependable to find solutions. Great person to work with.
Head of IT
Financial Services - London
I have worked with Jack previously and I can describe the whole experience as "Fantastic". I have found Jack extremely supportive and thorough professional. He has this unique ability to relate to things which may be concerning you and provides you impartial guidance, even though that piece of advice may eventually work against him… Very genuine guy, rare commodities in today's day and age.
IT Support Analyst
IT Services - London
I must say working with Shaw Daniels Solutions was a pleasure. They were very efficient, to the point and got me the job I wanted in a very quick and professional manor. With this I would highly recommend Daniel and SDS if you are in the market looking for a career within IT. One of the best recruitment agencies I have worked with in a very long time.
Client Services Engineer
London
An absolute pleasure working with Jack. Out of the countless recruiters I worked with Jack was the only person I trusted. From the word go he had my best interests at heart. He was the greatest asset I had in my journey to employment. You'll get nothing but the best from him.
Client Services Engineer
IT Services - London
Highly recommend Jack and Daniel! Extremely attentive, organised and pleasant to converse over opportunities with.
Infrastructure Lead
Insurance - London
What a fantastic recruiter – no nonsense, great communicator, honest and thoroughly knowledgeable in the areas he is recruiting for. A real credit to the profession.
Infrastructure Engineer
Building Materials - Leicester
Great recruiter, always friendly and helpful and always had time to discuss needs. I've settled well into my new job and feel incredibly thankful that it was Jack that recruited me. If I was looking for work again, I would definitely contact jack as I feel he is dedicated and he makes you feel valued and not just another job hunter.
Head of Customer Integration - Telecoms Company
Southampton
I recently worked with Dan to fill a software development role that we have been having trouble finding the best match for.
Dan sent through some good quality CVs and we filled the role in a relatively short space of time.
Would be happy to work with Dan again in the future.
IT Manager - Spread Betting Company
London
I know that each time it comes to recruitment Daniel can supply us with the best candidate at the right price.
Big Data Architect - Big Data Company
London
Daniel is a real "go-getter", someone well suited to the recruitment game and did everything exactly right to secure me for an ISP. The only reason he didn't manage to place me was because his client was simply out bid by another company.
IT Solutions Company - Sean Houghton - Co-founder
Hertfordshire
Dan did an exceptional job on a recent search for us, a great communicator Dan is focused and very good person to work with. A dedicated professional always ready to put all his energy to get the job done, Dan understood our requirement from the start and was focused on finding us the right candidates for our business. We're looking forward to working with Dan again in the future.
Sales Director - IT Consultancy
London
Working with Daniel has been an absolute pleasure, I found him to be very approachable and honest, and with a good knowledge of the IT industry. At every stage of the process Daniel kept me informed of the situation, and gave me the support and confidence to make my application successful. It has been a pleasure to work with Daniel through this time and would highly recommend him for anyone either seeking IT vacancies, or looking to recruit new employees.
Project Manager - Local Government
Surrey
Daniel provided an excellent service as a recruitment agent and provided a lot of helpful advice and encouragement to me.
Information Technology and Services Professional – IT MSP Company – Berkshire
Daniel is very helpful with all aspects of IT recruitment. I am currently seeking employment and he is very helpful and always available for any questions I might have. Also, he forwards leads to me as soon as they occur.
Oracle DBA Team Lead - Software House
Essex
It was a pleasure working with Dan, he understands the market and his clients exceptionally well and was able to give me invaluable advice prior to the interview. Should I require recruitment service in the future Dan will be the first person I call.
Oracle Developer - Software House
Essex
Daniel was the agent that placed me with e-DBA. He pursued this contract on my behalf and had the whole deal "done" in record time. An excellent agent!
Senior Technical Support Engineer - IT Support Company
Hertfordshire
Daniel has been an absolutely massive asset for me over the last couple of weeks, having recently organized a new role for me within a week!
He was a really helpful and extremely helpful guy to work with, who kept me well informed (and more importantly) helped with my confidence at each stage of the process.
It appears that Daniel has found me a really great match with the new company I will be starting with for, and I wouldn't hesitate to recommend him, or work with him in the future. Extremely appreciative of his work, Thank you!
Software Development Engineer - Spread betting Company
London
I had the pleasure to work with Daniel and I have to say he really stood out from the crowd: professional and friendly at the same time, technically competent, he understood precisely what I was looking for in my next job, and quickly presented me a position which was an outstanding match. Furthermore, I really appreciated his conciseness (always very quick, clear and straight to the point) and, above all, his intellectual honesty (e.g. he didn't try to force me into positions that didn't really match what I was looking for). I highly recommend him to anybody looking for a career move.
SQL Server DBA - Hedgefund
London
During my job search I spoke to many different recruiters. A lot of them wasted a lot of time calling constantly making grandiose promises but delivered no facts.
Daniel definitely stood out as having a completely different mentality from the very first conversation I had with him. From the start he spoke to me to find out the exact kind of role I was looking for and found a position that fit both my skills and my interests and followed that up by securing me an interview.
He was completely transparent with me from the beginning to the end of the application process, gave me advise at all times and always made himself available at any time I had any questions even while on holiday!
I would advise any candidate that does not want to waste their time in endless conversation about phantom jobs and instead wants an honest and reliable recruiter to work with Daniel.
Oracle Database Administrator - Software House
Essex
Daniel recently secured a top role for me as an Oracle Consultant with one of the world's leading Oracle Partner, e-DBA within a week. His vast knowledge of the industry allows him to perfectly match the job role with my skill set. Most rewarding is his professional and efficient manner of communicating information effectively, helping all the way through every stage of the recruitment process. Many thanks Dan. Much appreciated.
SQL Server
Design - London
I am very pleased with the way he managed and communicated throughout. He is very polite, humble and very organised which is something that is rare to find these days. I would highly recommend him as a recruitment specialist. 5 Stars from my side.
A solution architect is a professional who solves complex problems by designing or modifying technology architecture and testing the integration of software in these designs for correct functionality. Job Description Creating and leading the process of integrating IT systems for it to meet the requirements of an organisation Conducting system architecture evaluation and collaborating with project management and