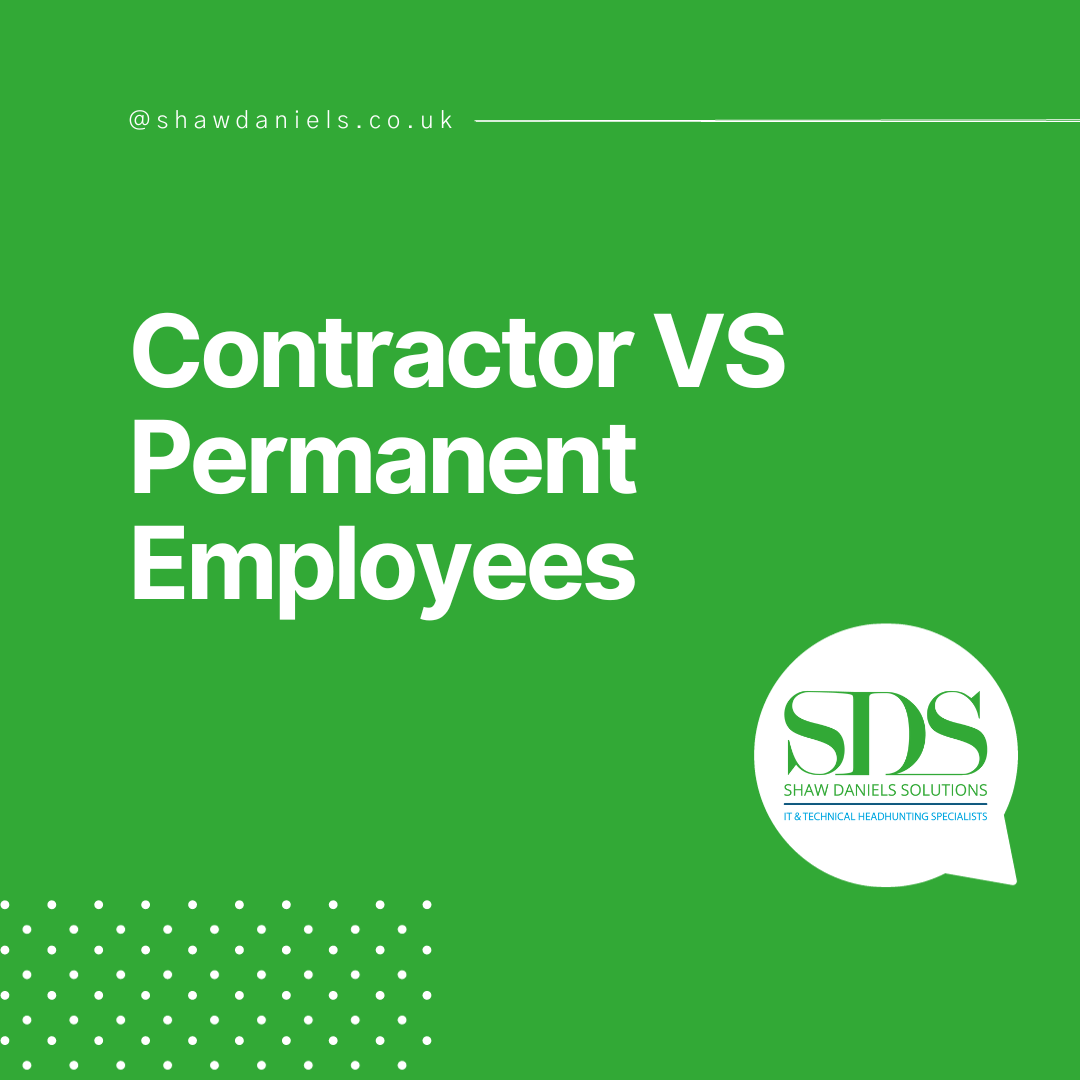 As the CIO of an organisation, one of the critical decisions you will make is whether to hire a permanent employee or a temporary contractor. While both options have their advantages, choosing one over the other will depend on your organisation's needs and goals and whether these are short or long term. In this blog post, we will explore the pros of each option to help you make an informed decision.
Cost-Effective
Hiring a temporary contractor can be a cost-effective option. When you hire a temporary contractor, you do not have to worry about long-term benefits, such as health insurance, retirement plans, or paid time off. Moreover, you can set a rate that is reasonable and works within your budget.
Flexibility
Hiring a temporary contractor provides flexibility to an organisation in terms of headcount. Temporary employees provide more flexibility in terms of working hours and workdays. This is especially helpful when your organisation experiences seasonal demand or when it has a project that requires additional resources temporarily.
Expertise and Experience
There are times when you need specialised expertise to complete a particular project. Hiring a contractor who has the necessary expertise and experience to get the job done is an excellent way to save the time and resources required to train a permanent employee. Unlike permanent employees, contractors work on various projects and organisations, and they bring a wealth of knowledge and expertise to your organisation.
Stability and Continuity
A permanent employee is an individual who is hired with the intention of a long-term commitment to the organisation, contributing to the company's growth and success over an extended period. One of the biggest advantages of hiring a permanent employee is the stability and continuity they bring to the organisation. Since they are aware that they will be with the company for a long time, they are more committed to their job and are more likely to remain loyal to the company.
Relationship Building
A permanent employee is more likely to build relationships with other employees and managers in the organisation than a temporary employee. From an employer's perspective, this is beneficial because a permanent employee can become an asset to the organisation. On the other hand, temporary employees typically work on specific projects and do not necessarily have the opportunity to build internal relationships.
Conclusion
In conclusion, there are pros and cons to both hiring a permanent employee and a temporary contractor. We've highlighted some of the advantages of both options to help you make an informed decision for your organisation. Regardless of which option you choose, ensure that you're making decisions that align with your organisation's mission and values, and with your long term and short term goals in mind.
Here at Shaw Daniels Solutions we provide comprehensive Contract and Freelance services and permanent hires throughout the UK and EU. Our expertise spans from executive appointments at C-Level and Directorship level to skilled IT professionals specialising in Cloud & Infrastructure, Software Engineering, Cyber Security, and Data sectors
For more information on our contract market please contact Luke Morgan
For more information on our permanent market please contact Daniel Weeks