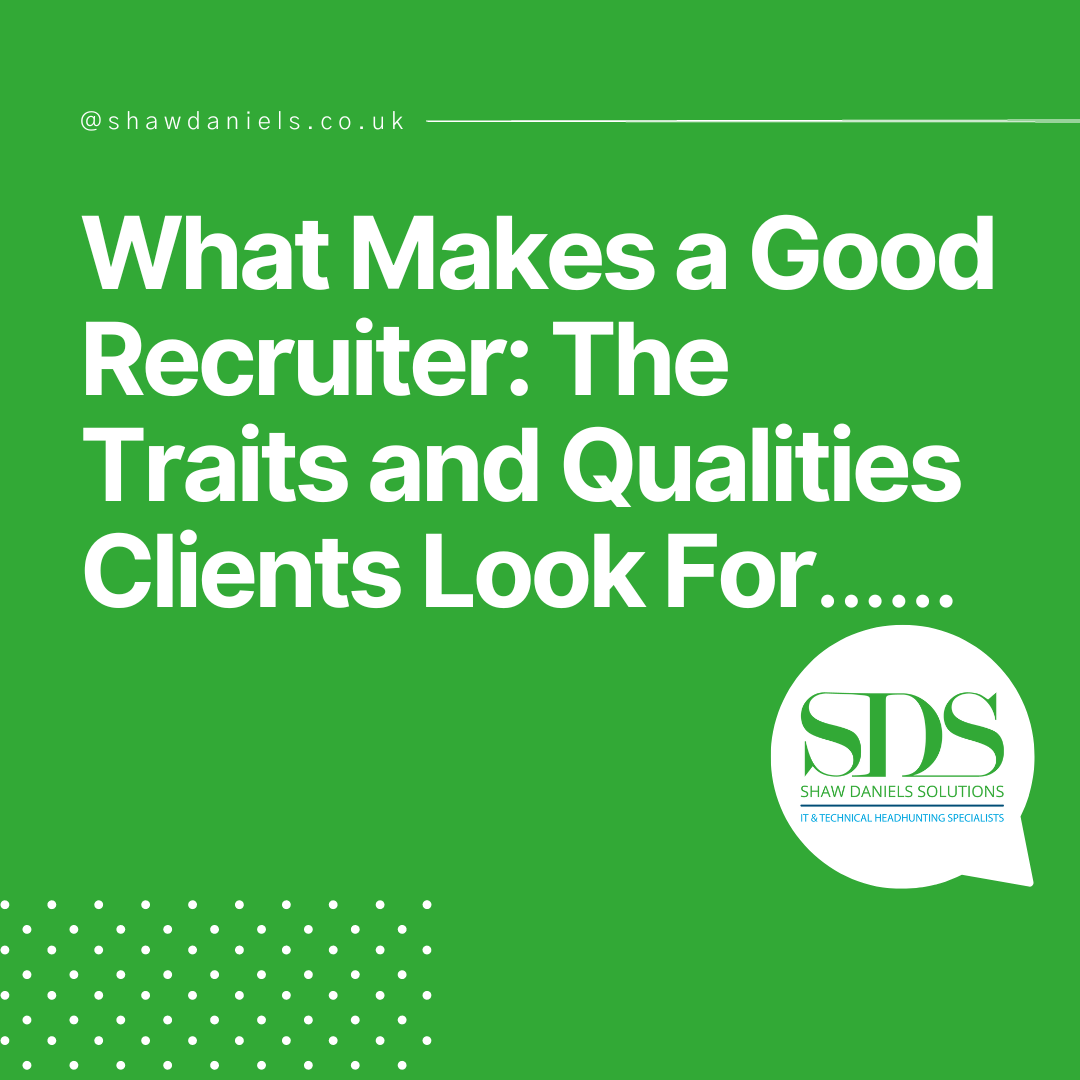 Introduction
Hiring the right people to fill important positions in your company can be a daunting task. It's not just about posting job vacancies on job portals, analysing CV's, and conducting interviews. It takes a lot more than that. You need someone who understands your company's vision, values, and culture, and who can source the right talent that aligns with your needs and company goals. In this blog post, we'll be discussing the most essential traits and qualities that make a 'great' recruiter.
Great Communication Skills
It might seem obvious, but communication is key in every business, especially when it comes to recruitment. A 'great' recruiter needs to be an excellent communicator, with the ability to connect with candidates and clients in a clear and concise way. They should be able to listen actively and ask relevant questions to really understand the position you're hiring for, the kind of talent you seek, and your expectations. This will help them represent your company carefully and accurately when advertising job openings and talking to potential candidates.
Strong Sales Skills
A 'great' recruiter is there to ensure talented candidates join your team and sell your company to them as a great place to work. They should be able to attract, engage, and build relationships with candidates and clients. They should also be able to negotiate job offers and contracts in the best interest of your company while meeting the needs and expectations of candidates. A recruiter who has great sales skills can fill open positions quickly and with top talent.
Knowledgeable and Up-to-Date in Latest HR Trends
Recruiting is a constantly evolving field. A good recruiter should stay up-to-date on new hiring trends and technologies that can help attract the best candidates. They should be aware of the latest HR practices, regulations, and employment laws. Most of all, they should be knowledgeable about the industry your company operates in, its competitors, and the talent pool. Having updated information about the field is essential to finding the highest quality candidates and being a trusted advisor to your company.
A Strong Work Ethic
Recruiting is a demanding job that requires persistence, hard work, and often long hours. A 'great' recruiter should be dedicated to the work and always willing to go the extra mile to get the job done. They should be proactive in communicating with candidates and clients, handling recruitment concerns in a timely manner, understanding company goals, and consistently looking for creative ways to source the best candidates. A recruiter who is not afraid of hard work and has a strong work ethic draws a remarkable team.
Cultural Fit
Recruitment should not be simply about finding candidates with suitable skill sets that match the job description, but it should also be about finding the perfect cultural fit for the company. A 'great' recruiter should understand the work culture of your company and your employees' expectations and preferences. They should be able to identify candidates who will fit well into the organisation's values and goals, creating a conducive environment for productivity, job satisfaction, and retention.
Conclusion
In conclusion, a 'great' recruiter goes beyond the basics. They have excellent communication and sales skills, are up-to-date with industry trends, possess a strong work ethic, and know how to find the right cultural fit for the company. In today's competitive world, finding the best talent requires a recruiter who can think creatively and find innovative ways to recruit candidates with the right skills and attributes. So, when choosing a recruiter, remember to look for one who embodies these qualities and has the experience to match. In this way, you can confidently rely on them to help you find the best candidates for the job.
For more information on how Shaw Daniels Solutions can better help service your recruitment needs please contact Daniel Weeks on 01276 300 700