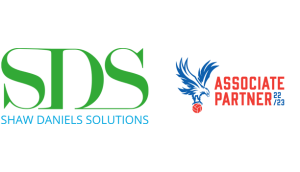 Our Client
The Company is a leading merchant and processor of agricultural goods. They leverage their global reach and extensive asset network to serve their customers and consumers around the world. They are active in over 100 countries and employs approximately 17,000 people globally. They are pursuing an exciting digital journey, driving industrialization of IT delivery, and innovating with cutting-edge technology (Cloud, AI and Machine Learning, Agile DevOps/ SecOps, data mesh, RPA, research repositories…). In this context they are looking for a DRP Project Manager. They will develop and manage the Disaster Recovery Program (DRP) for the Company. Their aims to prevent impacts and restore data centre operations and mission-critical applications and production data in the event of an interruption.
Main Responsibilities
Along with the below listed responsibilities, the employee should conduct any other business related to the function as required by her or his supervisor.
Lead DRP program development and roll-out to protect the company when a disruption to normal business operations occurs.
Translate business recovery requirements into action-oriented plans, programs, data centre infrastructures and recovery testing strategies
Guarantee a sustainable, cost effective DRP – manage the proper KPI of Cost and cost accountability per solution
Support definition of Disaster recovery architecture.
Manage the execution and completion of Disaster Recovery test activities.
Maintain and update IT disaster recovery and continuity plans consistent with business objectives.
Manage the enterprise's response, recovery, and restoration activities in the face of an actual disaster.
Serve as the key IT liaison to the enterprise business continuity team, ensuring that IT technologies and processes support key availability and recovery requirements.
Interface with the IT project to ensure that new and ongoing projects sustain the level of recoverability
Prepare and submit program status to internal management and key stakeholders.
Train and educate employees and IT operations on disaster recovery procedures.
Experience
The ideal candidate should have technical, operational, and managerial experience with disaster recovery programs in a cloud environment. They will be responsible for implementing, documenting, and executing the DRP worldwide.
Minimum of eight years' experience infrastructure, operation, datacentre, or disaster recovery.
At least two years' experience in disaster recovery plan implementation an international organization.
Proven experience in planning, deploying, and maintaining disaster recovery plan.
Hands-on experience with disaster response and crisis management.
Proven competency in executing large projects, on-time and within budget, with business and IT personnel.
Experience in creating and defining operational models and procedures and explaining complex problems or situations.
Experience and desire to work in a multicultural and complex international environment.
Skills Required
Strategic leader and builder of both vision and bridges, and able to energize the appropriate teams.
Demonstrated ability to communicate business continuity approach to technical and nontechnical audiences at various hierarchical levels, ranging from board members to technical specialists.
Excellent analytical skills as well as the ability to work well in a demanding, dynamic environment.
Project management skills: financial/budget management, scheduling and resource management.
Master of influencing decisions in situations where no formal reporting structures exist, but achieving the desirable outcome is vital.
High degree of initiative and ability to work with little supervision while being resilient to change.
High level of personal integrity, as well as the ability to professionally handle confidential matters.
A critical thinker, with strong problem-solving skills
Fluent level of English
Must Have
Languages – English (Fluent)
Education – Degree in business or management of IT related field, or equivalent work- or education-related experience
DRP industry certification is a plus (DRCM, CBCP, EDRP…)